Hello friends and fans. I am asking a favor here. Some of you may know that my wife Ara had Lupus which she bore like the warrior she was. Almost two years ago she lost her long fought battle against pancreatic cancer. In honor of Ara, our daughter Katrina has started a foundation to promote awareness in the community regarding both of these diseases and to provide support to patients and caregivers. The first awareness event is already scheduled we just need your help to make it happen. I know there are many worthy causes, but if you can find it in your heart and wallet to make even a small donation — $10, $25 it would be greatly appreciated. Larger donations are certainly welcome too. Consider helping by sharing this campaign on your Facebook page to spread the word. I am so proud of my daughter for starting this project that will continue to spread Ara's Love in such a special way. Thank you. -GPJR
George Porter Jr. Trio with Steve Kimock - Live at Fur Peace Ranch - August 24, 2019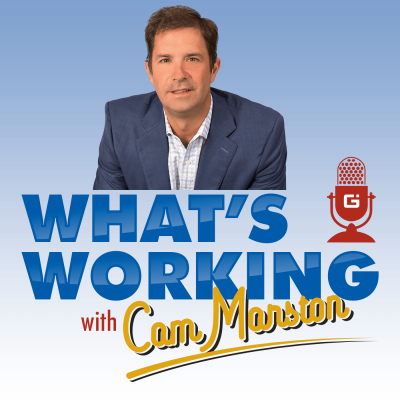 When musicians speak one-on-one to George Porter, Jr., they often share that he's a role model of theirs, he's their inspiration for playing the bass or the drums, or even for choosing to play funky music in the first place. George is polite. He smiles and says "thank you very much." I catch up with him after a long night in his home studio preparing some recordings for a New Orleans Jazz Fest release.
https://directory.libsyn.com/episode/index/id/9301775/tdest_id/803962
Andy Frasco's World Saving Podcast (ep33) ft. George Porter Jr.
THE PORTER TRIO (11P) AND TRIFUNCTA (8P)
LIVE @ THE MAPLE LEAF - FRIDAY 11/30
A little lagniappe funk from the CD "You Can't Beat The Funk" - visit the audio page and download (2) previously unreleased bonus tracks: "Borro" and "Soul Machine" right now!
Foundation of Funk with George Porter Jr., Zigaboo Modeliste, Cyril Neville, Ivan Neville, Tony Hall, and Ian Neville @ Lockn' Music Festival - SAT AUG 25,2018
The Meters win Grammy Lifetime Achievement Award
The Meters, fiery funkmeisters of New Orleans, were awarded a Grammy Lifetime Achievement Award on Sunday (Jan. 28) during The Recording Academy ceremonies in Los Angeles. Read more from Doug MacCash's local NOLA.com article here…
Interview on Powertalk.live
George Porter Jr. will be interviewed on Powertalk.live Saturday, December 9, 2017 @ 3PM CST. This event will be streamed worldwide through http://powertalk.live/
The meters honored on the official 2017 new Orleans Jazz & Heritage poster.
The Meters will be celebrating their 50th anniversary with a special appearance at the 2017 New Orleans Jazz & Heritage festival, performing on Sunday, May 7.
The official poster for the New Orleans Jazz and Heritage Festival presented by Shell features a portrait of The Meters by artist Francis X. Pavy, who also created the Neville Brothers portrait of the 1997 Jazz Fest poster. –
For more information, visit: http://www.nojazzfest.com/
Exclusive video interview with FBPO's Jon Liebman
November 28, 2016
Lifetime Achievement recipient tells the story of the Meters, along with some great memories of those early days, growing up in New Orleans!
Hailing from New Orleans, LA, George Porter, Jr. is an in-demand bassist, session player and producer. He's best known for his work in the popular funk band, the Meters, alongside Art Neville, Leo Nocentelli and Joe "Zigaboo" Modeliste.
In addition to his work with the Meters, Porter has also performed and/or recorded with a long list of internationally recognized artists, including Allen Toussaint, Paul McCartney, Patti LaBelle, Jimmy Buffett, David Byrne, Tori Amos, Robbie Robertson, Warren Haynes, John Scofield, Mickey Hart, Bill Kreutzmann and many others.
Today, George remains as busy as ever, performing regularly in several bands, including occasional reunions with the original Meters lineup, as well as the modern-day version of the band, now known as the Funky Meters.
FBPO's Jon Liebman caught up with George at the 2016 gathering of Bass Player Live! in Hollywood, where Porter was honored with the Lifetime Achievement Award, presented by Bass Player magazine.
Watch the full interview online at: http://forbassplayersonly.com/george-porter-jr/
This Wonderful Interview with George Porter Jr. is All About Love, Music, and Smiles
Since we opened our doors, New Orlean's finest, George Porter Jr., has been a regular among our artist repertoire. From sitting in with Soulive to many memorable evenings with the funky METERs, it's always a treat when George is in our house. On Thursday, August 4th, he'll play alongside his Runnin' Pardners, Dumpstaphunk, Dr. John, Eric Krasno, and more for Aaron Neville's 75th Birthday Celebration! Before the funk festivities commence, we sat down with George Porter Jr. for an energy filled interview. Check out more of George Porter's Interview w/ The Brooklyn Bowl Blog at: http://www.brooklynbowl.com/blog/interviews/this-wonderful-interview-with-george-porter-jr-is-all-about-love-music-and-smiles/
Advance tickets for this show are still available at http://bkbwl.co/uz
Music Inside Out w/ Gwen Thompkins (WWNO Radio 89.9FM) features George Porter Jr.
Music Inside Out is a weekly radio program that celebrates the music and musicians of Louisiana and explores both their influences and their impact around the world. Host Gwen Thompkins is an enthusiastic believer in great music and you hear that, week after week.
Tune in to Music Inside Out on WWNO 89.9 FM in New Orleans Thursdays at 7:00p and Saturdays at Noon. And you can listen to the shows right here, online, anytime. For more information, visit: http://musicinsideout.wwno.org/george-porter-jr/
On May 5th (Cinco de Mayo), the Eagle Saloon will present a very special evening of musical collaboration between George Porter, Jr. and Tank and the Bangas, including appearances by Quickie Mart, Big Sam, and other surprise guests.
Around the turn of the century, the Eagle Saloon was THE place to witness musical innovation, a hot and sweaty dance hall where Buddy Bolden took the music of his day and broke every rule, kicking off the Jazz Age and forever changing music in the process. Keeping this monumental history in mind, the mission of the Eagle Saloon Initiative is to promote music innovation, preserve NOLA culture, and educate and inspire young artists in a life-changing creative environment.
By pairing George Porter, Jr. – a New Orleans music master – with the young and groundbreaking Tank and the Bangas, we want to establish the Eagle Saloon as a new musical incubator that will transcend genre and inspire innovation.
This once-in-a-lifetime concert experience will be held in the parking lot at 411 S. Rampart St., directly next door to the Eagle Saloon. Admission is $20.00 and includes free drinks provided by New Belgium Beers and Lagunitas Brewing Company.
All proceeds will go directly to the stabilization and revitalization of the Eagle Saloon building at 401 S. Rampart St. In true pop-up fashion, tickets will be available only at the gates. For more information, please visit: http://www.bringbackeaglesaloon.com/
Second show added to 'The Last Waltz' 40th anniversary tribute at The Saenger TheatRE.
Friday APril 29th & Saturday April 30th, 2016.
RIFf RAFF W/ SHANE THERIOT - Episode 3 featuring George Porter Jr. (The Meters)
My guest is Mr. George Porter Jr. George - best known for being the bassist for the "architects of funk" - The Meters, the funkiest band to ever come out of New Orleans and, for that matter, anywhere. His bass lines get under your skin and won't let go. Along with Zigaboo Modeliste on drums, Art Neville on keys and Leo Nocentelli on guitar, The Meters invented a type of funk that has been widely copied (and sampled) for many years now.
In the interview I ask George about his influences, what he looks for in a drummer, trivial questions on various Meters folklore, why Paul McCartney said George was his favorite bass player, Allen Toussaint sessions, the proper way to play "Cissy Strut", unison guitar/bass lines,etc…OH…and we play a lot of stuff together. Hope you enjoy.
Recorded at the Parlor Studio, New Orleans, LA - Feb 2016.
For more info, visit: http://shanetheriot.com/shane-s-podcast-the-riff-raff/blog/episode-3-with-george-porter-jr-the-meters
Running pardners from the beginning
with no end in sight...
Performing the very first Runnin' Pardners (LP) in it's entirety, AND songs from the JoyRide (CD)
—aLSO Featuring Guests—
Alonzo Bowens, Tracy Griffin, Mark Mullins,
Brian Graber, John Gros, Doug Belote,
and SPECIAL GUEST: Bruce MacDonalD
•
DOORS: 9:30p || SHOW: 10:30p || TICKETS ARE AVAILABLE at http://bit.ly/1kcNBqi
THE NEW EP RELEASE BY GEORGE PORTER JR. AND RUNNIN' PARDNERS IS Now Available!
A new (4) four song EP featuring tracks co-written by Anders Osborne, Johnny Vidacovich, Tony Hall and Denise Sullivan. Featuring: George Porter Jr (bs), Brint Anderson (gtr), Michael Lemmler (keys), Terrence Houston (drs), Khris Royal (reeds), Tony Hall (gtr).

George Porter Jr. has been a pillar of funk for over 45 years, both in New Orleans and in a universal sense. His work with The Meters stands as the cornerstone of funk music,and he has been running hard with his project George Porter Jr. & The Runnin Pardners since 1990. George is pleased to announce the release of their new EP It's Time To Funk, just in time for Jazz Fest. It's Time To Funk is available in digital format at Leeway's Home Grown Music Network , and in New Orleans during Jazz Fest at the Louisiana Music Factory.

Over the past year and a half, George Porter Jr. has been collaborating with some amazing musician friends, and these four songs are only a taste of the 28 tracks he has written since his last release Can't Beat the Funk in 2011. It's Time To Funk pays tribute to his sentimental side, and it has some solid grooves to get you off your seat and onto your feet as well.
L4LM EXCLUSIVE: KICK OFF JAZZFEST WITH FUNKY GEORGE PORTER JR. VIDEO INTERVIEW
George talks about the evolution of the term "Funk," how he approaches sit ins and just how eager he is to play "Cissy Strut" for the 14 zillionth time!
Also, we're including a schedule of his many, many shows around the Crescent City throughout the Festival. Enjoy!
Video by Rex Thomson. Photography by Jeffrey Dupuis.